The areas of self-employment are many and they are expanding day by day. Many young and unemployed people accept self-employment to seize opportunities and live a flexible life.
Freelancing can be a rewarding and flexible career move, but there are pros and cons to being your own boss.
Freelancing can offer many benefits, including flexible work schedules and higher income potential in some industries.
For example, self-employed software developers can set their own income rates.
If you are interested in working as a freelancer, there are many types of jobs and industries you can choose to work in.
In this article, we will explore freelancing areas for you to consider so that you can find the best field to specialize in.
The best areas of freelancing
While not all jobs translate well to freelancing, there are many skills that are well suited to this type of work.
If you fall into one of these roles, you are likely to be an attractive prospect to a diverse number of clients.
But what if your domain isn't listed below? Do not worry.
If you are interested in learning about freelancing, there are many avenues that offer great opportunities for every skill set.
1. The field of programming
Programming has been, and continues to be, one of the most in-demand professions in the world.
With seemingly every business, organization, and creative project needing a strong online presence, there is a need for qualified professionals to build it.
Freelance developers often specialize in different areas depending on their expertise and interests: for example, front-end developers turn code into graphical interfaces, while back-end developers focus on databases, scripting, and building architecture.
To succeed as a freelance developer, you'll need to be proficient in the most in-demand coding languages, including Python, Ruby, Java, Swift, and more.
2. The field of design
Creative design is a particularly popular field of work that can include graphic design, motion, or creating web assets.
Seasoned freelance designers often find more work than they can handle, but there's a catch. To be successful, you will need a diversified portfolio to be able to show potential clients the types and quality of work you can produce.
A strong design portfolio is essential, and something you build over time, so following industry trends, learning new tools, and developing your skills before becoming freelance is key.
3. Writing and authoring
Today, writing remains one of the most popular jobs in the gig economy. With content declared the king of modern marketing, companies have huge budgets to produce high-quality articles, blogs, directories, press releases, and other types of written content.
To become a freelance writer, you must have highly developed writing skills, grammar, and a talent for storytelling. As with designers, having a strong portfolio is essential to showcasing your work and attracting potential business.
4. Marketing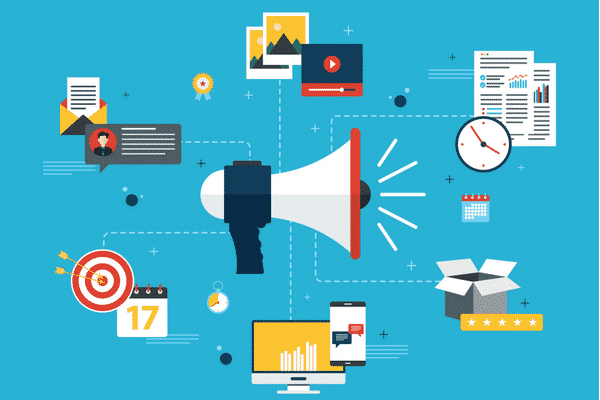 Marketing is one of the largest areas of freelancing that never stops growing.
Being a freelance marketer can mean a number of things: anything from running paid campaigns on FB completely overhauled the website's messages.
There is a huge and thriving community of independent marketing professionals, strategists and consultants around the world. What do they all have in common? Sharpen digital skills.
it costs Marketers Ideate, implement and improve digital strategies covering every touch point in the consumer journey.
This means that they must have a solid knowledge of digital fundamentals such as Search Engine Optimization Data Analytics, User Experience, Conversions and Marketing Public relations and more.
The diversity of skills required in the field of marketing creates a demand for all types of marketers across industries.
See also:
5. The field of translation
For publishers, advertising companies, and global companies, local content is one of the most effective marketing methods. In some countries and cultures, it may also be the only way to communicate with potential customers.
This is where freelancers come in.
Keep in mind that professional translators are not only fluent in the languages ​​they are translating into/from, but they also have a background and practical experience in the field of translation.
If you want to venture into freelancing as a translator, take advantage of your strengths and take up work related to your experience.
6. The field of photography or a videographer
To be successful as a freelance photographer or video producer, you must impress clients with a strong portfolio of work that showcases polished content production and editing skills.
An understanding of digital distribution channels is also a plus, as clients are constantly looking for assets tailored to individual platforms.
With a few years of hands-on experience in the field, the right equipment, and a solid portfolio, it will be much easier to break into this market.
7. The field of accounting
area Accounting One of the most important areas of self-employment, although you will be surprised.
You would be surprised to know how much demand there is for a good freelance accountant or accountant. With an eye for detail, excelling in knowledge, industry awareness, and a solid understanding of tax laws and best practices, beginning accountants will be able to access the SME market without too much trouble.
In addition, remember that other freelancers also need help with bookkeeping.
8. Human Resources Field (Human Resources Manager)
For any startup or established company, human resource management is an essential part of their business. This is also a type of freelance job that you can do either remotely or from a client's office.
To be hired as an independent HR manager, you must have experience in a similar role, so it's not a suitable option for entry-level people or those looking for a career change.
9. Search Engine Optimization
Prepare Search Engine Optimization (SEO), which is sometimes called Search Engine Marketing (SEM) an exciting field in the digital world.
As one of the most popular freelance jobs, SEO comes with a long list of required technical skills, including an understanding of link building, Google algorithms, andkey words and more.
Important resources about SEO:
10. Public relations
As a specialist in Public relations or brand connections, you won't be short on freelance opportunities.
This is a diverse field covering media relations, product launches, brand awareness campaigns, brand activation, local advertising and much more.
To be successful, you will need storytelling experience as well as a solid understanding of the competitive landscape. It also helps if you have a solid list of industry and media contacts to draw upon.
Public relations resources:
11. The field of education and teaching
Teachers work with students of all ages and from a variety of backgrounds to support learning and academic achievement.
These educational independents will use teaching methods and techniques to help students gain a better understanding of the concepts that teachers introduce in class.
Teachers will plan activities that help students learn the class material and conduct assessments to ensure students are making progress.
12. A virtual assistant
Virtual assistants provide administrative services to their clients remotely, usually from a home office. These professionals typically schedule appointments, make phone calls, make travel arrangements, and manage emails and other online messages for their clients.
13. Social media specialist
Social media professionals create and publish content for their clients across social media platforms such as Facebook and Instagram to build an online presence and brand following.
Social Media Specialists are the experts responsible for engaging customer audiences, measuring site metrics and overseeing the creative aspects of managing and updating a social page.
14. The field of mobile application development
The field of applications is one of the most growing fields of self-employment.
Application development is very hot especially for mobile platforms such as Apple and Windows. You need to develop apps as a freelancer for your clients.
The skills you need: Off course! A passion for app development! You must have developed applications for a specific platform such as Apple iOS or MS Windows.
15. The field of game development
Job Description: Game development is quite similar to app development. However, here you will code about games that are played online or offline.
The skills you need: Must have a good understanding and knowledge of various Games SDKs. You may have some previous experience before becoming a game developer.
16. The field of web research
Job Description: Searching the web or searching online is a very easy task for freelancers. Here you will be given different types of tasks like surveys, form filling, taking surveys, etc. Basic research work!
The skills you need: You must have knowledge of surfing the internet and different websites. Moreover, you must be willing to spend time on the internet for many hours.
17. The field of legal services
Job Description: Legal services for law graduates or law students. Clients seek various services such as corporate, criminal, property, family, paralegal, etc. cases. Here the money is awesome!
The skills you need: Here you must have a legal background. You could be a consultant with some experience and a list of satisfied clients.
18. Photography
Job Description: A freelance photographer is one of the most popular freelance businesses out there. I should have mentioned this much earlier in the article.
The skills you need: You must have a passion for photography and some experience is also good. Your portfolio should be impressive. You must be familiar with image editing and retouching.
19. Customer Service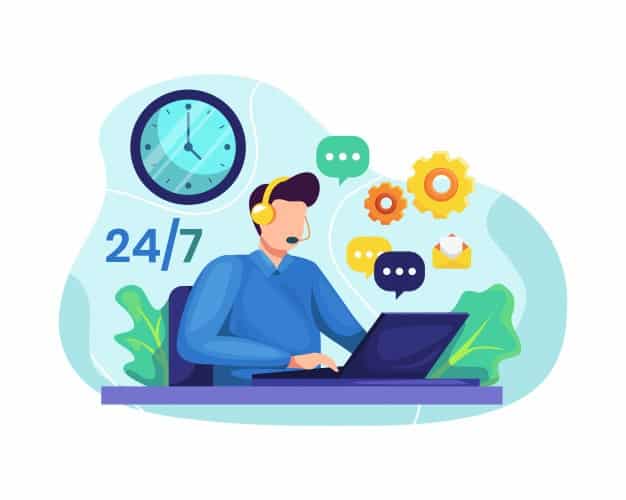 Job Description: Customer service jobs for the self-employed do exist but they are not as popular as others. There is another different customer service such as providing technical support to the customer.
The skills you need: You must have great communication skill and knowledge of the specific area in which you are being asked to provide service.
In conclusion.
As you can see, the fields of freelancing are many and cover a wide variety of jobs and industries.
If you want to pursue this type of work, do some research to make sure there is a freelance market for your skills and experience.
Check out freelancing platforms, job boards, and talk to others in your industry.
Once you have a clear understanding of the opportunities available to you, begin to craft a clear path to launching your freelance career.


The link has been copied