If you have decided to jump into the realm of Freelancing Now is the time to find an influential job that has a future. To find the best services that you can do, you should see our list of the 8 best Arab websites to work online and start your career independently.
It seems that in almost any conversation about freelancing, the word "hustle" gets dropped. But being your own boss doesn't mean you have to struggle to get out of work.
Working smart means using freelance websites to your advantage. There are many Arab sites to work online, so finding new opportunities is still just a few clicks away.
The 8 best Arab websites to work online
1. Fives website for microservices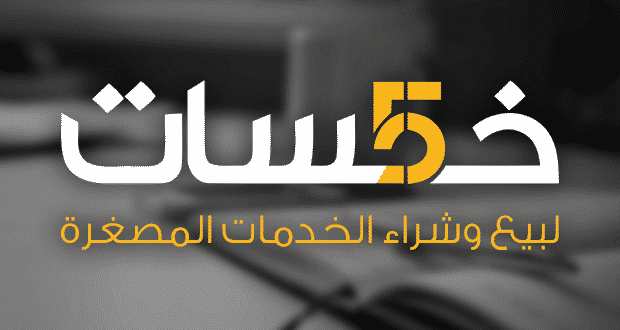 Khamasat is a website belonging to the Hassoub Group, and it is considered one of the most popular work sites on the Arab Internet for buying and selling microservices.
The site includes many ambitious and competent Arab youth who are ready to provide various services in almost all fields, such as creating blogs and websites, writing content, marketing content, translation, and many other options.
Fiverr is the first destination for customers to search for the right talent to meet their requirements as quickly and accurately as possible.
To start providing your services, visit Fiverr site.
2. An independent website for projects
It is considered mostaql independent site One of the most popular freelancing sites on the Internet, although it belongs to any Hsoub group as well, but it is completely different from Fiverr.
An independent site enjoys great popularity among clients and freelancers who run small projects or carry out continuous work for a certain period.
The site is based on large industries, large projects and tasks, not microservices.
3. My design
My design site It is a website that specializes in design-related services, such as designing images, videos, or websites.
If you have experience in graphic design, video design, or animation, you can join many talented people like you at my design site.
ureed is a distinguished site belonging to Tarjama, which was established in 2008. The most important thing that distinguishes the site is its management's keenness to provide quality and link professionals with the right work for them.
The Ureed.com platform emerged to bridge the gap between the market's needs for high-quality services in the fields of writing, translation and text editing, and the small number of freelancers with advanced expertise in the field.
The most important areas in which you can work through the ureed website are:
Writing articles for websites.
Technical writing.
Translation of all kinds.
Text editing and formatting.
Writing content of all kinds.
Job Online is an Arab platform for online work that has been working since 2015 to provide job opportunities via the Internet for Arab independents, as the site brings together both independents looking for job opportunities via the Internet as well as business owners and projects who are looking for professionals to implement, manage and monitor their work remotely.
The online job site is very similar to an independent site, in terms of bearing the expenses of large projects instead of mini-services, such as the Vodafone Cash service for Egyptians, for example.
7. My skills website
A site for any service is one of the job sites that also provides mini-services, and it is similar to the Fiverr site, and it works to gather Arab youth who are skilled in working online in various fields and in small and simple businesses, and displays them on the site for the benefit of those looking for these services. But it is less popular, so you may not find more opportunities to work from home.
8. Freelance website
location Freelance ME A new free and independent business launched by the Egyptian Ministry of Youth.
The site also provides the evaluation and classification feature for both parties after the completion of the agreed work.
Anyone can practice self-employment on this site along with his study or job.
It will help you gain valuable professional experience and learn about the requirements of the Egyptian and Arab labor market, which will prepare you to enter the labor market.
common questions
Should freelancers work for free?
This depends on your experience. If you have no experience and would like to showcase your talent, it may be necessary to provide a free sample of your work. As a freelancer, you must be paid for completed projects.
What do freelancers need?
work identification.
Workplace or home office.
A website or social media profile.
Smartphone and contact number.
A set of completed works.
A computer and suitable software.
Knowledge of tax laws, or access to a tax advisor.
A bank account, web wallet account, or cryptocurrency account.
? How do you choose the best freelance website?
To choose the best freelance website, consider the following factors:
Try to find an online freelance website that is more specific based on your skills rather than a generic freelance website
Read all terms and conditions of the site carefully before registering
customer support
commission fee
Available payment methods
It's a good idea to research a freelancing site from forums and people who are already working with that site before signing up
How do freelance websites work?
Each service has different requirements to get started, but usually you start by creating an account.
There will likely be terms and conditions that you must agree to before you can begin your job search or advertise your services.
Be sure to carefully review the instructions for new freelancers.
? Do you have to register on several websites to work online?
Yes, you can subscribe to many online job sites to get more opportunities.
However, this will also result in handling multiple accounts, managing bids, communicating with multiple clients, resolving existing inquiries, managing deadlines, and more time managing things.
If you can manage all of these things together, you're good to go. You can also analyze all platforms and stick to two or three platforms, which will give you the best result so that you can consistently deliver your best work.
What is freelancing?
A freelance job is a job or professional service provided by a person or agency individually and independently without the obligation as an employee. A freelancer is a self-employed professional service provider that offers various remote services such as programming, web design, graphic design, writing, video and music production, translation, etc.
⚡ Which foreign online job sites are best for beginners?
Here are some of the best foreign websites for starting a freelance business for beginners:
– Pfeiffer
-Toptal
-Upwork
-Onlinejobs.ph
-GURU
-PeoplePerHour
Is freelancing illegal?
No, as long as you register and pay taxes on your income. Some states require the self-employed to register as a sole proprietorship or LLC before they can earn an income as a freelancer.
❗ What are the pros of self-employment?
Advantages of freelancing:
1. Flexible working hours and workplace freedom
2. Choose the clients you want to work with
3. There are no transfers which is a benefit on time and cost
4. You can earn as much as possible
5. The ability to work on projects that you are passionate about
6. There is no uniform or office policy
What are the disadvantages of self-employment?
Here are the downsides of freelancing:
1. Work and payment conflicts
2. You have to constantly find new clients for regular work
3. You may need to deal with multiple clients at the same time
4. There are no additional benefits like company employees
5. No vacations
6. Isolation and lack of structure at work


The link has been copied