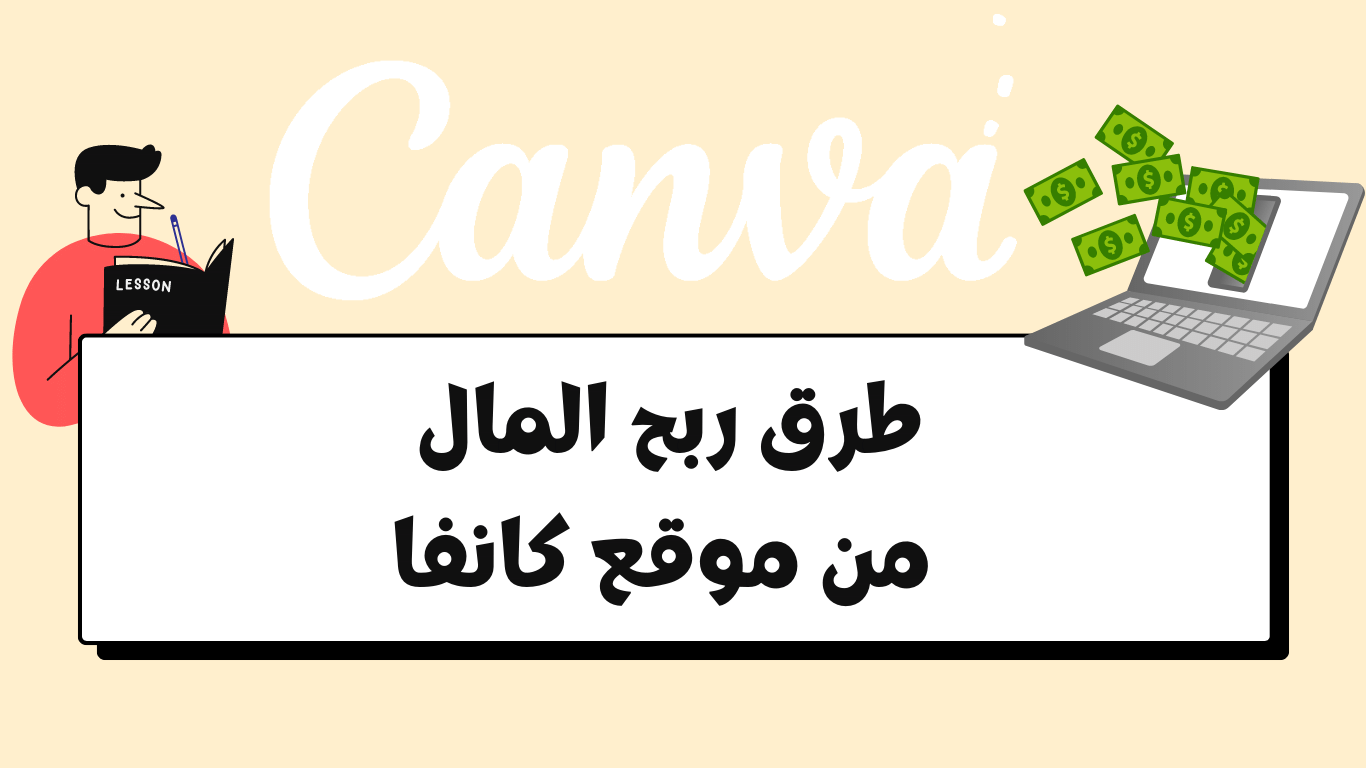 If you want to create professional designs without having to know how to edit or design images from scratch, today we have a very powerful site that even professionals use. Canva! .
In this blog, we will talk about ways to make money from Canva and use it as a free design tool and how it can help you make a good income from the Internet.
With Canva, anyone with any level of design experience can create stunning graphics very easily. Also, we will highlight ways to make money by using Canva to create amazing designs that many people need.
Follow this blog to learn all about Canva and how this tool can improve your career.
What is Canva and how to use it?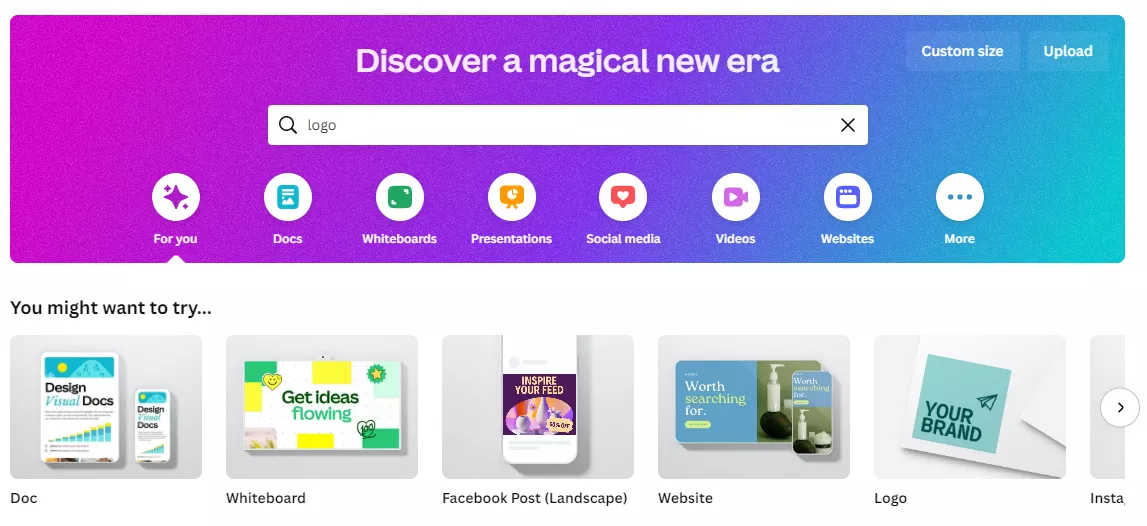 Canva provides graphic designers with the tools to create professional designs in an easy and fast way.
The site contains a large collection of free templates that can be modified and customized according to your needs and distinctive design.
In addition, Canva can be used to create many different designs, such as logo designs, covers, social media posts, presentations, and many more.
No list of Canva benefits would be complete without mentioning that it has a completely free version and you won't have to pay anything for open use.
Both beginners and professionals can take advantage of Canva's features, where you can convert your design into a closed image, and then export the design in PNG or JPG format. You can register with Canva to take advantage of free graphics and design services, as well as a paid subscription to take advantage of the range of options that the site offers at an affordable price.
What free features are available in Canva?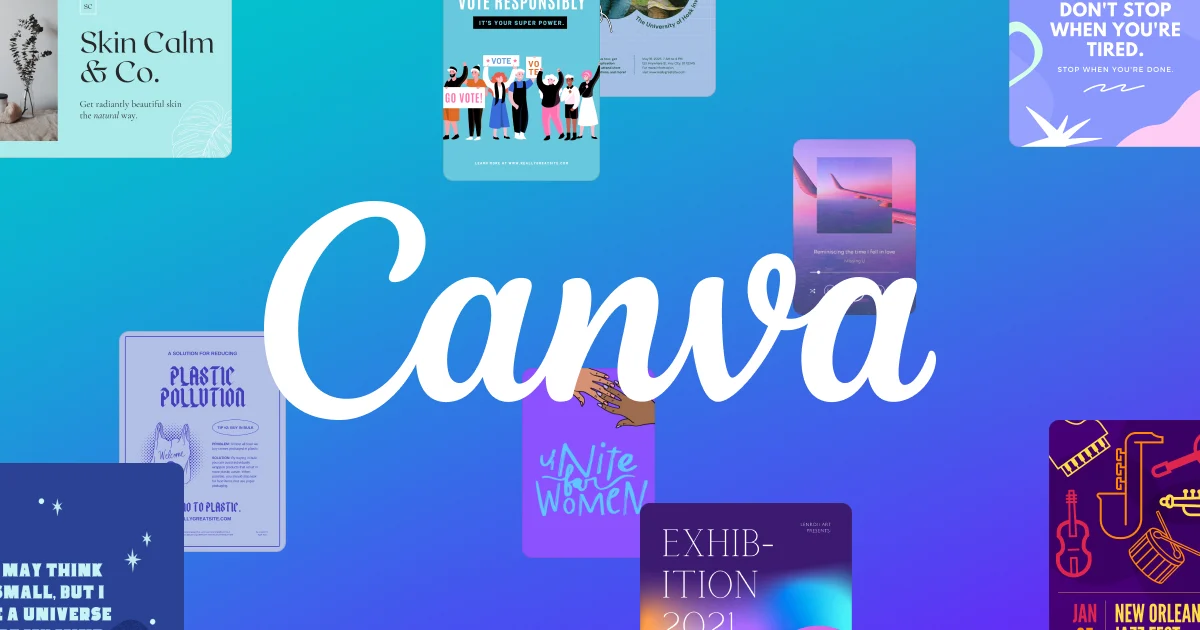 Free features include a comprehensive media library of enhanced images, icons, shapes, and text, and over 100 high-quality templates offered for free.
In addition, you can edit and modify ready-made designs and add text, images and special effects.
And the best thing about the free features is that it gives you the opportunity to create your own designs from scratch using blank designs starting from scratch and then you can customize them by adding ready-made templates from different elements.
You can create professional social media posts, build simple and elegant web pages, or create professional banners and marketing flyers, all of this is available to you for free with Canva.
Ways to make money from Canva
Now that you understand the various features available on Canva and how to use it to create professional and diverse designs, you can start looking for ways to make money from it. You can easily sell your design services on sites like Fives Or Fiverr or Upwork, and become a freelance designer working on different projects for your clients.
You can also create an online store Etsy or Shopify To sell your own designs, or join affiliate programs to get commission on selling through your referral links.
You can simply take advantage of the Canva site to become a freelance designer and a good entrance to make money online by applying the appropriate business plans.
The best ideas for ways to make money from the Canva site?
Build a professional resume and submit it on microservices websites
Canva allows you to create amazing resumes and make them professional. In addition to being able to use many ready-made resume templates, you can also design your own resume using Canva's free tools.
You can download the PDF file after creating it and send it to microservices sites to sell the CV creation service to others and make it look professional and make a lot of money from it.
Designing various professional designs for clients
You can design a variety of professional designs for clients.
You have a large library of templates and tools available in Canva that make it easy for you to create designs with fresh ideas.
All you have to do is find clients who need professional designs, and the more beautiful and professional designs you design, the higher your chances of earning more money from Canva.
Design free logos using Canva for clients
Did you know that you can design logos for free using Canva for clients? Certainly, you can use the many free templates available in Canva to create a unique logo design that effectively expresses your client's identity.
Some of the useful features available in Canva are the ability to change the look of fonts and colors and add different symbols and graphics for the logo.
You can use these options to create a logo similar to the customer's request, or use a ready-made template and modify it to suit the customer's wishes.
Of course, you can use these skills and talent to serve clients and make money by selling logo design services by searching social media groups for clients looking for logo design or through Free job sites Or in cooperation with companies specialized in the field of digital marketing.
Profit from managing Instagram accounts and social networking sites to create professional designs
If you are looking for a way to make money from Canva, you can start managing Instagram accounts for clients and creating professional designs and posts for them.
You can use Canva to create unique social posts that drive more followers and likes for your posts.
Hence, there are great job opportunities and wide jobs such as trading distinctive products or working with designers to post ads and get a commission on every sale.
Make money designing PowerPoint presentations
Create stunning presentations using Canva's diverse library of templates and creative tools.
Presentations can also be used as a powerful marketing tool for companies and individuals. To design distinctive presentations, you must choose appropriate colors and a calm and easy-to-read font style. Slides should also be short and interesting, and leave some empty spaces to facilitate reading.
Once you've designed your presentations, you can sell them as templates online, offer design services to companies and individuals, or on freelance websites.
In this way, you can turn the Canva site into a good source of income for you and make profits from the Internet with ease.
Profit from creating professional brochures through Brochure Canva
You can also use the templates to create professional and attractive brochures for customers on the Canva website.
You can design corporate and business brochures of various sizes and shapes, using the tools available on the site.
Do not forget to display your brochures to many potential customers, and sell your services through micro-service sites.
Profit from making book covers
Design unique and creative book covers with Canva's free tools.
What makes the book cover industry special is that customers usually need a unique design that stands out among their competitors, which provides you with an opportunity to stand out with your designs, as many people need a distinctive cover for their book, for example. for Amazon KDP.
You can also design the cover of the book and display it on microservices sites.
You must understand the needs of customers well and the different uses of these covers in order to be able to design the best for them.
Ways to profit from Canva using affiliate marketing
If you want to profit from the Canva website, it is possible to take advantage of the commission marketing program that it offers to increase your income.
You can easily build your own network of followers, and promote products with your own custom link.
Whenever someone uses your link to promote an account on Canva, you receive a commission on that sale.
You can promote Canva products such as paid design templates, as many people can enjoy these useful services from the site.
Using affiliate marketing is a great way to increase your income, and it helps you earn easily through Canva.
At the end of the article, watch this video to make the most of Canva and apply what we talked about
Conclusion
In the end, Canva can be used as a free tool to create various professional designs and profit from them by presenting them to clients.
You can also earn from managing social media accounts, designing presentations, cards, designing logos, and more using Canva.
There are a lot of ideas and ways to profit from the Canva site. So what are you waiting for?