What is StandBy, this new display mode on the iPhone?
With iOS 17, now available for download for all compatible devicesApple introduces many new features, including the possibility of Personalize contact cardsNameDrop, an option Accompanyementor even a new display mode: StandBy, also called Standby.
This latest feature offers a new full-screen experience, in landscape format. When your iPhone is charging and positioned horizontally, you access a screen that displays various information and adapts to your preferences. You can thus transform your iPhone into an alarm clock or " view photo memories and enjoy the right information at the right time with Smart Widget Scrolling »explains Apple.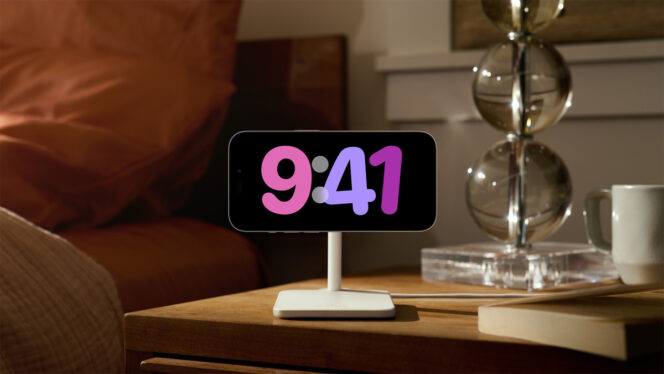 How to enable StandBy mode on iOS 17?
To activate StandBy mode (Standby), nothing's easier :
Go to the app Settings from your iPhone,
Scroll through the settings until you locate the section Standby,
Enable the option Standby. It is also possible to activate the function Night Modewhich generates low lighting with red tints to prevent eye fatigue in a dark environment.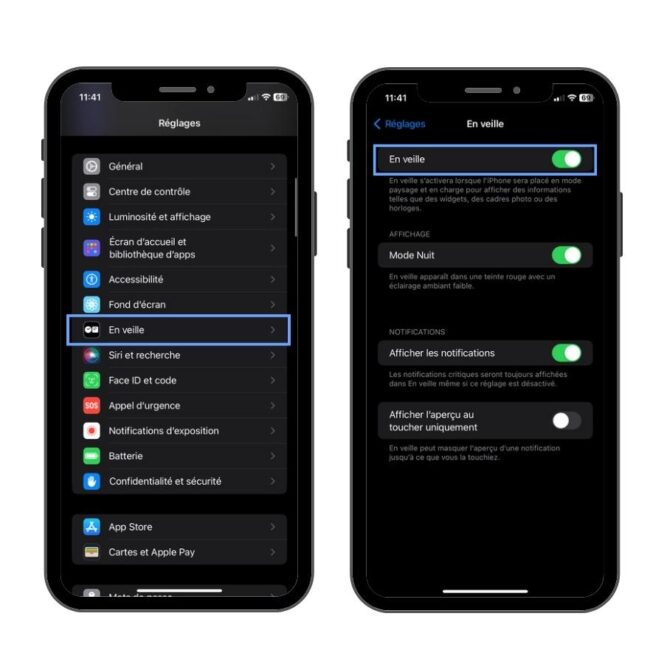 Then, it will be necessary to respect three criteria so that the mode Standby is displayed:
Your iPhone must be placed horizontally,
The screen must be locked,
iPhone must be charging (with a wired charger or MagSafe).
How to customize StandBy mode on iOS 17?
You can customize StandBy mode in multiple ways on your iPhone! In fact, you benefit from 3 distinct modes, which you can choose to display by scrolling from left to right:
Clock
You can display the time on your entire screen, like an alarm clock. You can choose the type of clock (analog, digital, solar, floating, etc.) as well as the color (variable depending on the type of clock). To modify these settings, hold down the screen for a few seconds.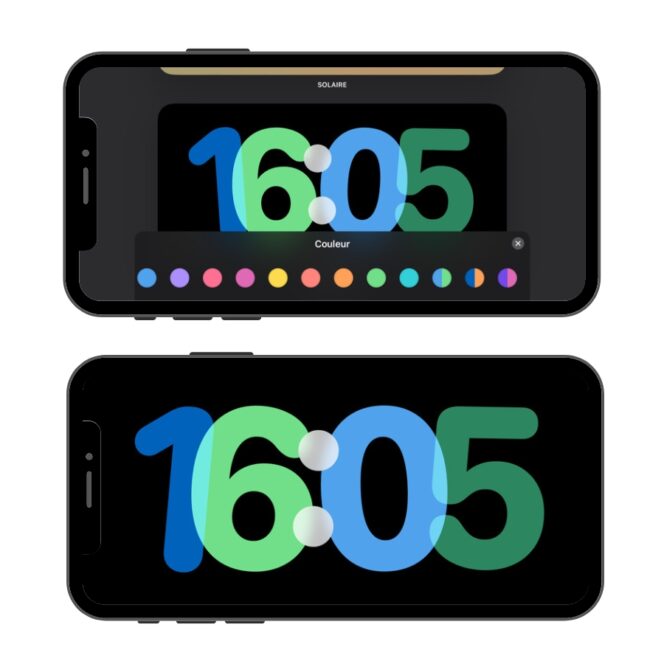 Photo frame
In StandBy mode, your iPhone can also act as a digital photo frame. It will scroll through a photo album of your choice, available in the application Pictures.
Good to know: If your iPhone is protected by a code (or by a biometric authentication method like Face ID or Touch ID), you will need to identify yourself for the photos to scroll.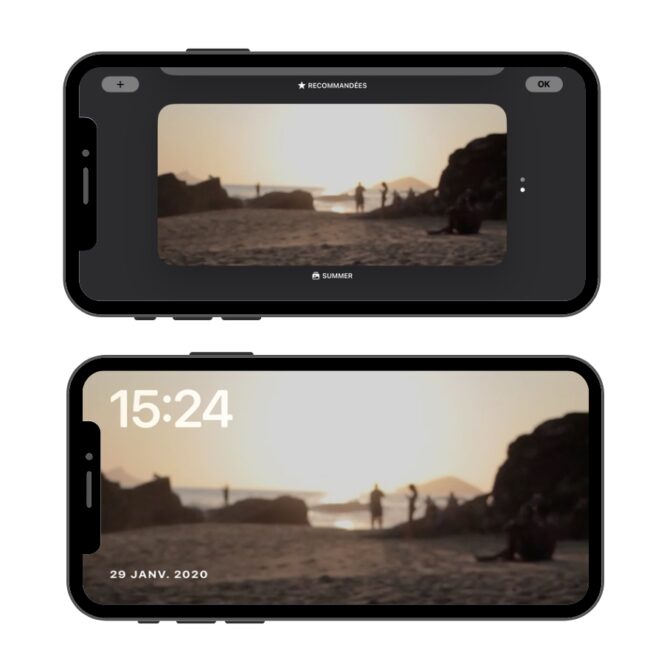 Widgets
This last mode allows you to display two widgets side by side, in order to obtain more information simultaneously. You can choose the 2 widgets of your choice: clock, photos, reminders, weather, screen time, battery level of your Apple devices, etc.
The option Smart rotation Allows you to scroll widgets automatically, depending on the context. For example, the weather widget can be displayed every morning at 7 am, when the alarm goes off.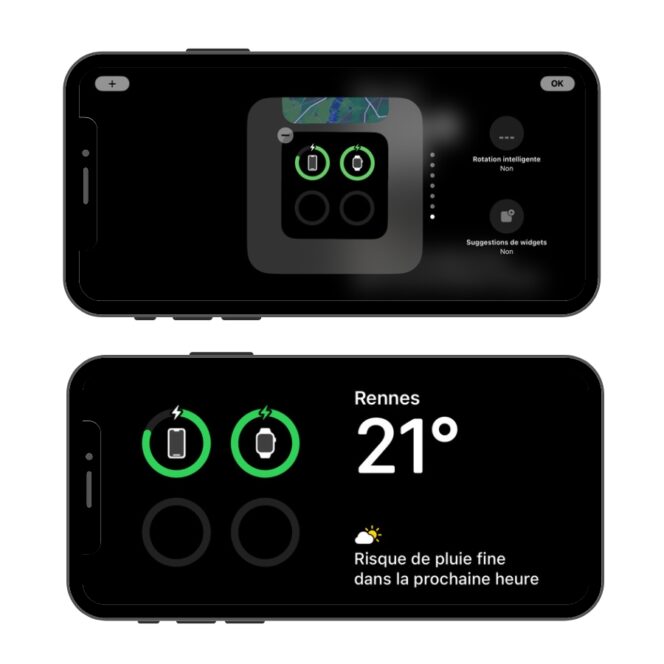 Please note: only the iPhone 14 Pro and iPhone 15, which have the function Always OnOr Always on in French, benefit from the continuous display of StandBy mode. For other models, you will have to press the screen to display the mode.