The e-commerce law aims to protect the consumer and the seller alike. Knowing what you have and what you owe is the first plan that you should know before starting. Create an online store.
In this chapter, we will highlight some of the obstacles that may await your business.
Many of these issues are just part of the cost of selling products online, but some of them can come as a surprise.
Knowing them ahead of time is key to working through them.
1. The tax-related e-commerce law.
The electronic commerce law related to the strike is very dangerous, as it puts you in trouble with the government directly.
First, know that every state and country has different expectations and standards when it comes to taxes.
This means that you must do some research and understand your target market.
For example, if your store's demographics are in Saudi Arabia, you'll likely want to display your prices without taxes. However, if your target market is Australia, where shoppers are used to seeing all-inclusive prices, you'll want to include tax.
There are other issues related to what you sell and where you sell it.
For example:
If you are a resident of New York and want to sell clothing, know that clothing is taxed in your state.
In Britain, Value Added Tax (VAT) applies to all non-essential goods.
In California, items you sell in plastic packaging will incur a $0.11 recycling fee, plus additional taxes.
To cover all your bases, speak to a tax professional or local tax authorities that are readily available to you.
These experts will be able to help you understand specific circumstances that may affect your product or business, give you insights into how you might need to tax your business location, help you apply for necessities such as a tax ID, and also let you know if you qualify for an exemption. from tax the sales and resale certificates.
Also keep in mind that this information – and the regulations around it – are constantly changing.
This is just one of the many reasons why having a tax professional on hand or working with the local tax authority is an important aspect of running a healthy business. Or you can use an app to automate the majority of the process.
2. Payment gateways.
There are many payment gateways available to e-commerce businesses.
Don't feel restricted by the fact that many of them have restrictions on specific products or services you may want to sell.
When you check out payment gateways, just be sure to ask if they have any restrictions around specific products, as well as if they:
hosted or not hosted,
Include anti-fraud features, or
Request transaction fees, termination fees, monthly fees, or setup fees.
Some of the most popular payment gateways that enable you to choose what suits you best are:
3. Trademarks, patents and copyrights.
Some common misconceptions about what these words actually mean tend to be, with laws and regulations to know about each.
You will need to make sure you have a clear understanding of each to prevent any unwanted legal complications.
Determined by the Saudi office specialized in patents and trademarks as follows:
trade mark: A word, phrase, symbol and/or design that identifies and distinguishes the source of one party's goods from the source of the others' goods.
Patents: A property right of limited duration relating to an invention, granted by the Patent and Trademark Office in return for public disclosure of the invention.
Copyrights: It protects works of authorship, such as writings, music and artwork expressed in concrete form.
Depending on the product you plan to sell, you may or may not want to apply for one of these products.
Doing so isn't strictly necessary, but you should at least check to make sure you aren't violating other patents or trademarks with your products or work.
For example, if you want to sell T-shirts with Star Wars characters on them, you will be in trouble.
Just be sure to research with the appropriate copyright, patent, and trademark organization. It will help you start on the right foot.
4. Shipping restrictions.
We previously talked about how your product affects shipping costs and options, but at this point in your small business, it's time to address shipping limitations.
alert : Not all shipping companies drop off the same items, so you should have options – you just need to do a little research to see if there is a provider that will handle your product.
Most shipping companies clearly indicate their prohibited items. Usually, restrictions are placed on items such as:
Airbags
alcoholic beverages
ammunition
the animals
cigarettes
dry ice
Explosives
Fresh fruits and vegetables
dangerous substances
Nail polish
perfumes
Perishable
poison
Also note that some providers may allow you to ship restricted items normally but will require some additional paperwork and fees. You will need to take this into account as you evaluate providers.
For information on international shipping, check out the Federal Trade Commission's Ecommerce Guide: Selling Internationally, which will help answer questions about taxes, fees, and customs laws.
5. Inventory.
Perhaps you are thinking of storing clothes for your online store in a spare closet or packing your handmade jewelry in too many storage boxes to count on?
While your design is alive and well, believe it or not, your business may be too big to legally run out of your house.
If you will be holding large inventory, you should also check your lease, title or zoning codes to see if there are any prohibitions on running a business like the one you are considering out of your home.
You might be surprised to learn that you can benefit from having a physical location or warehouse in the early stages of your business.
If you're hesitant to open an offline site for your customers to shop at and you can't run your own business from your home, don't worry – you have more options.
In fact, it might be time to reevaluate your product sourcing plan. Try to take advantage of a partnership with a shipping and fulfillment company that specializes in dropshipping .
bonus? By using a dropshipping or 3PL service, you reduce shipping zones, or package travel distances, which typically reduces shipping cost and time in transit. A win for both your business and your customers.
Presence will help you strategy Clear and pre-organized inventory management helps create a scalable business plan for the future.
6. Limiting the age.
This e-commerce law mandates that anytime you launch a website, it is absolutely required to comply with the Children's Online Privacy Protection Act (COPPA) — no exceptions.
The e-commerce law has quite a few regulations, but the one that is most likely to apply to your site is the inability to collect any personal information from a child under the age of 13.
If you plan to sell a product or service designed specifically for a youth audience, you will need to comply with COPPA regulations.
In terms of age verification requirements for e-commerce stores that sell age-restricted items, you should look into the codes specific to your country.
For example, sites that sell alcohol items require age verification tools before payment in order for them to be legally sold.
Each country differs with regard to its claims on how to Business Management commercials, and things get particularly tricky when it comes to age restrictions on products.
Do your research and stay up to date with the legislation to ensure your business is in good shape.
6. Employment insurance.
There are multiple types of small business insurance, including general liability, product liability, professional liability, business liability, and home insurance.
This e-commerce law requires you to contact your local insurance provider to find out which type is best for your business and location.
During the audit process, it's a good idea to at least look at your product liability insurance. It is intended for companies that manufacture, wholesale, distribute and retail a product and may be responsible for its safety.
This is especially important if you plan to sell products that are considered high risk.
Also, look into professional liability insurance (also known as errors and omissions insurance), which protects your business against malpractice, fault, and negligence.
7. What you didn't know you needed to know.
There are also individual platform requirements that you may need to know about before launching your business.
For example, when you download Facebook Messenger (which you can now use to transfer payments!), you agree to have Facebook listen to you and serve ads based on what you say.
No, you couldn't have imagined popping up after having a conversation with your spouse in the kitchen earlier that night. But the year is 2021 and this is our new reality.
Being transparent with your business and clients will eliminate the chance of any annoying legal disputes or lost business.
Trust is something that is earned with your customers, so take the initiative to be well informed and protect your brand by building an online store that meets all legal requirements. Better to be safe than sorry, right?
Understanding the implications of all these laws is essential to the health of your business – and to the protection of the consumers who become your customers.
Continue to the next chapter to learn how to conduct market research to ensure that your product idea is not only viable, but profitable as well.
8. E-commerce law: for GDPR – General Data Protection Regulation
This is the new big boy on the block. Far from everything Facebook got wrong, Europe and the Middle East introduce privacy protection laws to protect their citizens.
What does this mean for you? This means that you can't get someone to subscribe to your list by discounting if they don't agree to market them in the future. You need to explicitly tell prospects what they are signing up for and not disagree with this message. Huge fines apply if you don't.
There are many other factors that you should know as well. Fortunately, here we have written an article that explains everything you should know about the GDPR.
9. Electronic Commerce Law: The Law for the Protection of Customers' Financial Data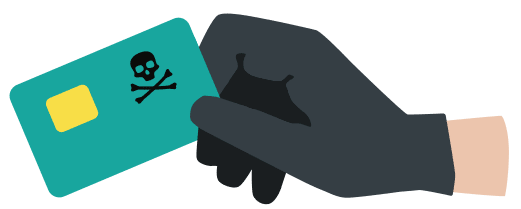 PCI DS Compliance, . PCI DSS is an acronym for the Payment Card Industry (PCI) Data Security Standard (DSS). Online retailers must follow this standard when storing, processing and transmitting credit card data to ensure safety and financial security in all transactions, both offline and online.
The PCI Securities Board is an organization founded by a group of financial institutions including Mastercard and Visa. The organization is responsible for implementing and developing security standards to protect financial data.
Through the PCI Security Standards, they aim to enhance the security of payment account data.
Final words
This is by no means an exhaustive list of all e-commerce laws, there will definitely be more to add to it. As new laws become available, the list will be updated to reflect any change. It may be useful to bookmark and use this page as a reference.
If you found this article helpful anyway, please help me grow the community by sharing with your Facebook groups, communities, or wherever else you hang out with people in e-commerce.
The same way I started my article, it will be the same way I end it, with a disclaimer…
Evacuation responsibilaty: This article has been written for informational purposes only, and in no way constitutes professional legal advice. You need to consult independent legal advice on laws and information specific to your needs and country of residence. Possible links to external sources have been placed for you to research further. MOTABER.com IS NOT RESPONSIBLE TO YOU IN ANY WAY FOR YOUR REFERENCE OR RELIANCE ON THIS GUIDE.
Reference:
Join the ArabWordpress community, ask your questions, and connect with experts!
Join the ArabWordpress community today and get the help you need to make your site even better!


The link has been copied